Trust director sacked after investigation into bogus law degree
A trust director has been sacked after it emerged he did not hold a masters of law degree, despite two annual reports stating he did.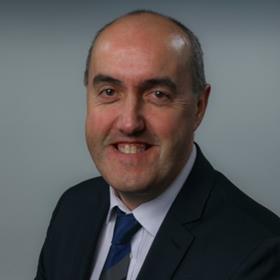 Mason Fitzgerald was due to become the chief executive of Norfolk and Suffolk Foundation Trust in April, but withdrew his application following a review into his qualifications. He returned to East London FT, where he had worked since 2019, but the trust confirmed today he had been dismissed.
ELFT said in a statement: "Following the completion of ELFT's internal disciplinary processes, executive director of planning and performance Mason Fitzgerald has been dismissed.
"The trust will not be issuing any further statements on this matter."
The review into Mr Fitzgerald's qualifications came after the BBC revealed the University of Georgia, in the United States, had not awarded him a masters of law degree.
Although NSFT and ELFT stated he held the qualification in previous annual reports, the university said he had attended two semesters but did not hold a degree.
The review found Mr Fitzgerald had been "clear" with NSFT he did not have the degree when he applied for jobs at the trust.
In a letter to staff and governors, NSFT chair Marie Gabriel added: "Mason submitted two applications for roles at NSFT, in both he was clear with the trust that he did not have a masters of law qualification from the University of Georgia. We confirmed that he did have all the relevant qualifications required for both posts.
"The independent review also highlighted that we should strengthen our process regarding information submitted for inclusion into our annual reports. We will be sharing this learning with other NHS organisations."
The news of Mr Fitzgerald's dismissal comes a day after NSFT announced it had appointed Stuart Richardson as its substantive chief executive. Mr Richardson was promoted to the role after serving as the trust's deputy chief executive and chief operating officer.
He takes over from interim chief executive Adam Morris, who was brought in on an initial six-month basis in May this year.
NSFT's last substantive chief executive was Jonathan Warren, who retired at the end of March this year.
NSFT, which is in special measures, was upgraded from "inadequate" to "requires improvement" by the Care Quality Commission following its last inspection in November 2019.
However, the regulator said the trust should remain in special measures.