Full details: New NHS England and Improvement structure
Published on:
16 Nov 2018
These charts show NHS England and NHS Improvement's proposed senior national and regional management structure.
The two organisations today issued their proposed joint executive senior manager structures to staff for consultation. Below are charts showing the "NHS executive group" top team, the map and senior structure of seven new regions, and the senior structure of the 11 national "corporate teams".
Not every executive senior manager post in the new structure is listed here, nor are most senior clinical lead roles, which are subject to a separate ongoing review.
NHS executive group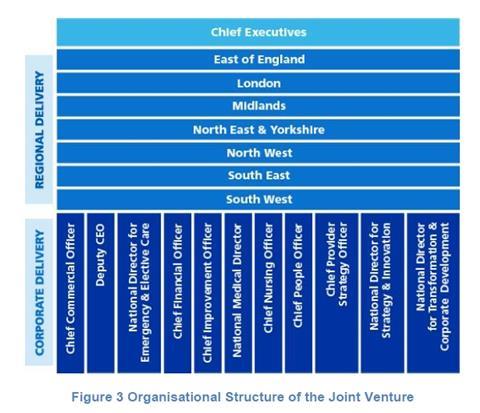 Regional team structure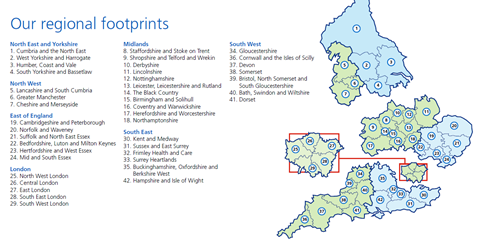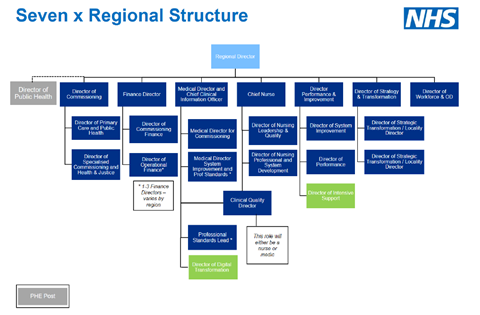 National corporate teams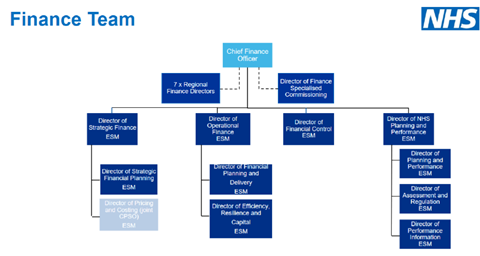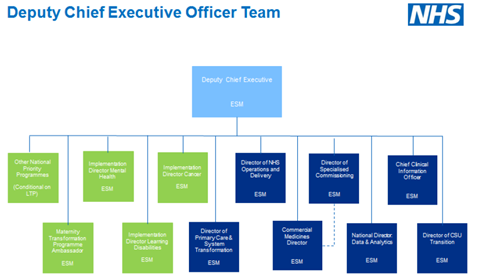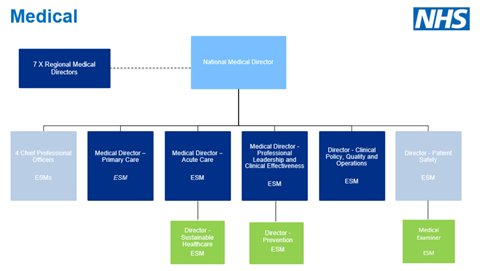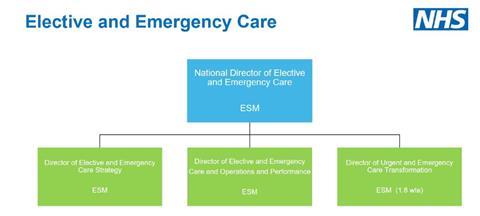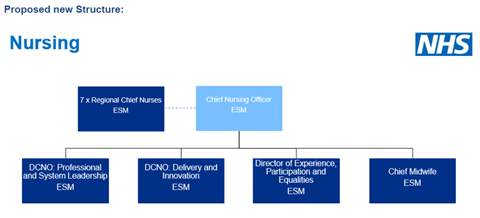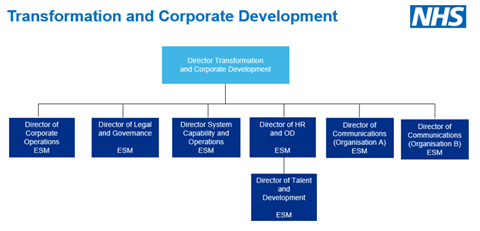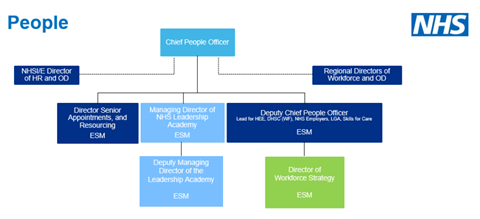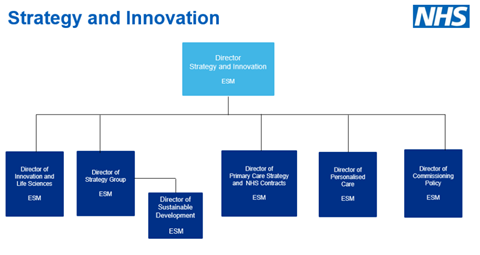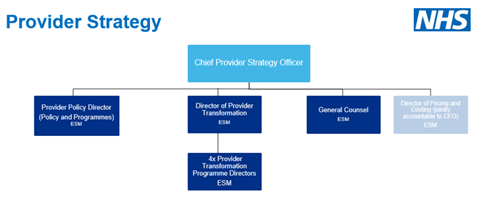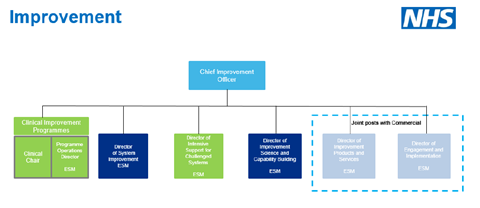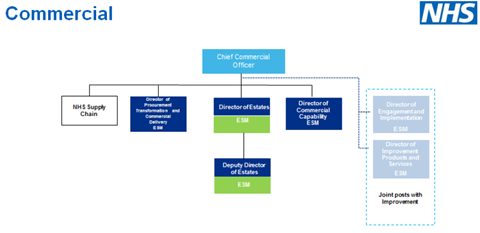 16 November 3.28pm: Updated to remove the "transforming how we work" document at NHSE/NHSI's request.
Source
NHS England and Improvement
Source Date
November 2018