Leadership shake-up at CCGs but no plan to merge
Northamptonshire's two clinical commissioning groups now share a single accountable officer.
Carole Dehghani took up the role of interim accountable officer at Nene CCG in early December. She retains her post as accountable officer of Corby CCG, a position she has held since August 2012.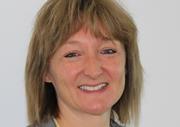 Carole Dehghani: 'There are clearly challenging times ahead for the county's health and social care system'
Ms Dehghani takes over from John Wardell who resigned as chief executive of Nene CCG earlier this year, after leading it since October 2015.
A spokeswoman for the CCGs said the shared leadership arrangement "will enable the two CCGs to build on the existing close collaboration already underway" and allow integrated commissioning between the pair.
She said the CCGs are not seeking to formally merge.
Mr Wardell was also the Northamptonshire sustainability and transformation programme lead until July this year when Angela Hillery, chief executive of Northamptonshire Healthcare Foundation Trust, took over. In Nene CCG governing body papers, Mr Wardell said he "stepped down" from the STP role as the region needed a "more operational focus" to help implement its plans and it "made sense" for it to be led by a trust leader.
Mr Wardell has now joined Enfield CCG as its chief operating officer. As part of this role he will join the management team of the North Central London CCGs – five CCGs that share a single accountable officer.
Northamptonshire STP was one of four rated by NHS England this summer as needing "most improvement".
Ms Dehghani said: "There are clearly challenging times ahead for the county's health and social care system. However, this is an opportunity for us to enhance collaboration and work together with our partners to deliver services that improve the health and wellbeing of people across Northamptonshire."
Source:
CCG statement; governing body papers
Source date
December 2017