Long-standing trust chief to retire
ndrew Foster has announced his intention to retire in October
Has been with Wrightington, Wigan and Leigh Foundation Trust for 12 years
Previously worked for Department of Health
The long-standing chief executive of a Greater Manchester trust has announced his intention to retire after 12 years in the post.
Andrew Foster, chief executive of Wrightington, Wigan and Leigh Foundation Trust, has said he intends to step down in October.
Mr Foster has led the trust, which is rated "good" by the Care Quality Commission, since 2007. Prior to his role at WWL, he was workforce director general for the Department of Health for five years, where he led negotiations on Agenda for Change and the 2002 Consultant Contract.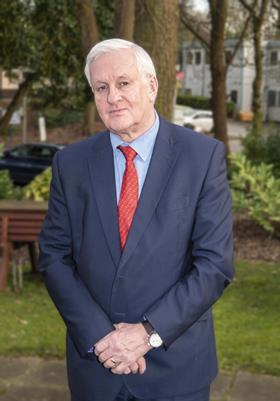 Andrew Foster has been the trust's chief executive since 2007
Before this, Mr Foster was chair of WWL between 1996 and 2001.
In a statement, published today, Mr Foster said: "I've absolutely loved my time at WWL where we have so many brilliant people doing such hugely important jobs, either directly with patients or supporting those with direct contact…
"I want to say a particular thank you to the leadership team at WWL, including governors, executive and non-executive directors, clinical leaders and the wider management team… However, after 28 years as a director in the NHS, it's time to make way for new blood."
Robert Armstrong, chair of the trust, said: "Andrew has overseen and steered the Trust through many significant developments in our organisational journey, from being awarded Foundation Trust status in 2008 and HSJ Provider Trust of the year in 2014, to helping shape the future of integrated care in Wigan and maintaining a strong position for WWL in hospital reconfiguration across Greater Manchester.
"His retirement will certainly be a bittersweet milestone, not just for WWL but for the wider health and care system in Wigan that he has been part of, and helped to shape, for so many years."
The statement added the trust would begin recruiting for a new chief executive shortly.
Source
Trust statement
Source Date
4 March 2019