New chief executive for hospital trust
Published on:
30 Jun 2021
A north London specialist trust has appointed a new chief executive.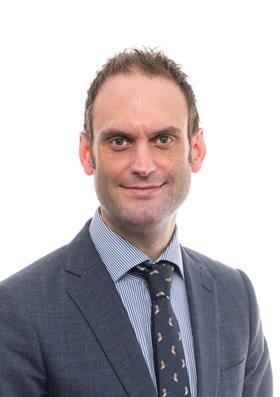 Paul Fish
The Royal National Orthopaedic Hospital Trust has announced its former chief nurse Paul Fish will take on the chief executive role on a full-time basis.
Professor Fish is a visiting professor of nursing leadership at London Southbank University. He has been the RNOH's interim chief executive since May 2020, while also serving as chief nurse.
The trust will now begin looking for a new chief nurse, according to an announcement from the chair Dominic Dodd. Professor Fish replaced Rob Hurd, who has taken on the role of system leader for the North Central London health system.
He said: "Over the coming years I want us to grow, to extend the reach of our influence and leadership in musculoskeletal medicine, to become more sustainable as an organisation and, most importantly, to be able to improve the lives of ever greater numbers of patients."
He is the fourth new chief executive in the NCL system so far this year. In March, Marcel Levi left University College London Hospital Foundation Trust. He will be replaced by David Probert at the end of the summer.
Mr Probert is chief executive of Moorfields Eye Hospital FT and will be replaced by Martin Kuper, medical director at London North West University Healthcare Trust. Meanwhile, North Middlesex University Hospital Trust has named its new chief executive as Nnenna Osuji. Dr Osuji was previously deputy chief executive and medical director at Croydon Health Services Trust.
Related links